This project aims to deliver clean water and energy to highly vulnerable
localities by using solar energy strengthening the sense of community and ensuring sustainability while providing basic services such as child health
care, child protection and education. 
The prototype has three main components, a solar farm of 300 sqm, 100sqm water supply yard and  300
sqm , each module is 100 sqm roofed with solar panels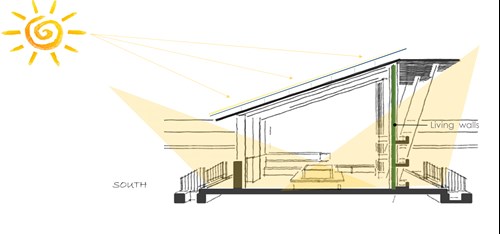 About the Design 
The design is responsive to local climate as it encourages natural air flow through the building, and considers studying proportions of spaces. Openings sizes and allocation were carefully examined elements. Landscaping, water and green layers are essential components of the module design.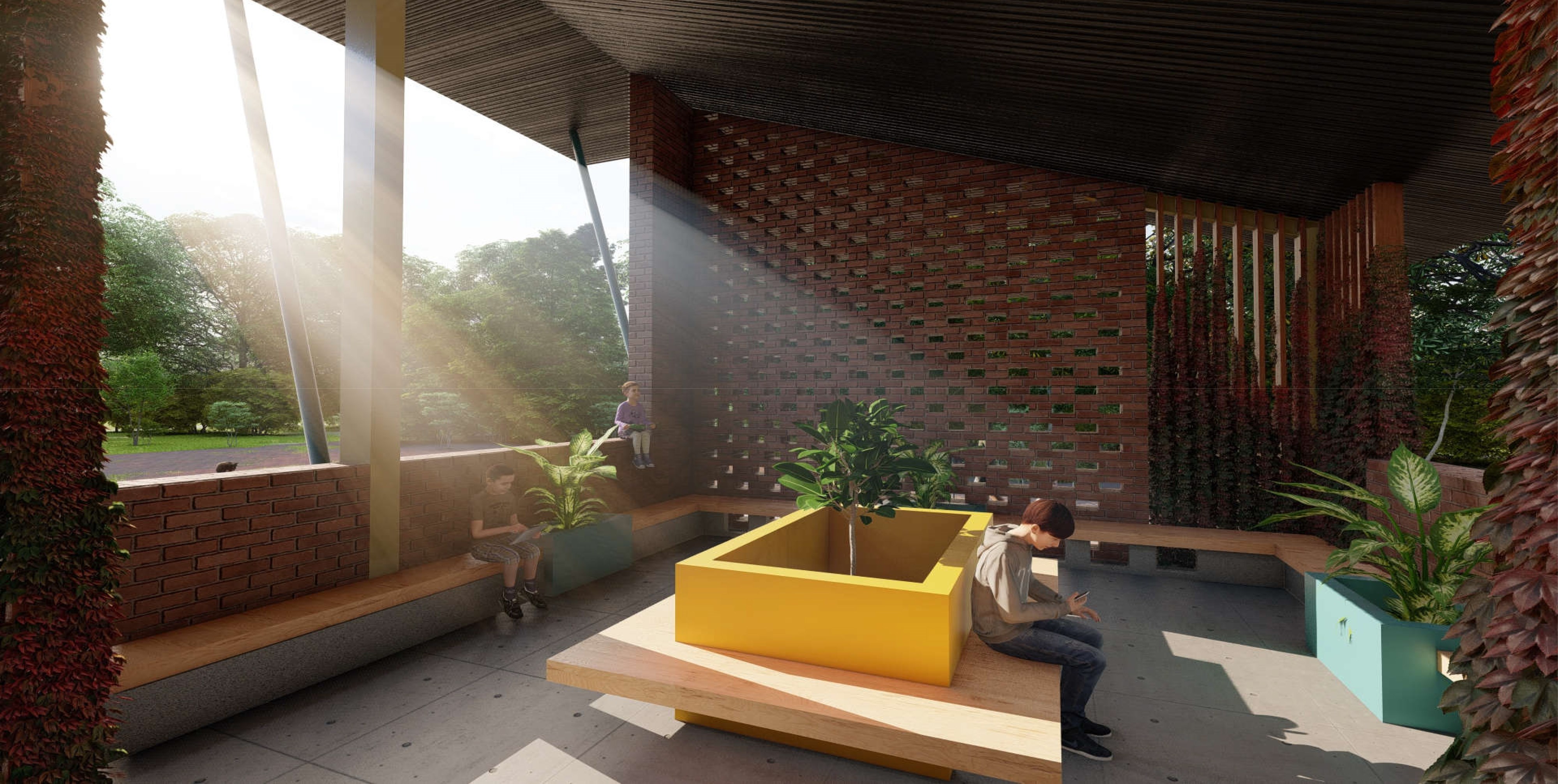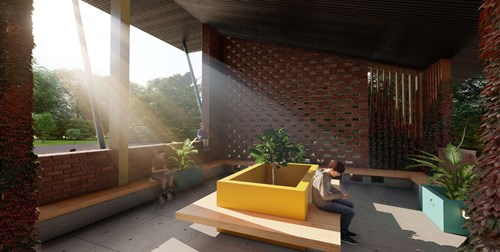 Clean Energy 
A solar system is utilized, to get  the maximum benefit from the clear sky during the year; so harvesting solar energy
by the roof top solar panels is an effective choice, for both the environment and the inhabitants.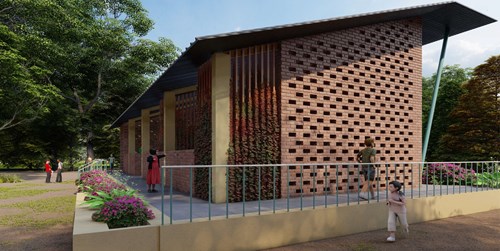 Shading & Building Orientation 

Design use of shading devices, Sun breakers, and cantilevers. The building's orientation- having its longer side facing North and South, allows more control over solar radiation. and make use of the wind direction.

Design Considerations